Development and displacement: Federal govt to aid extension of city's storm drains
Project may take two years to complete, affecting some 1,200 houses in the process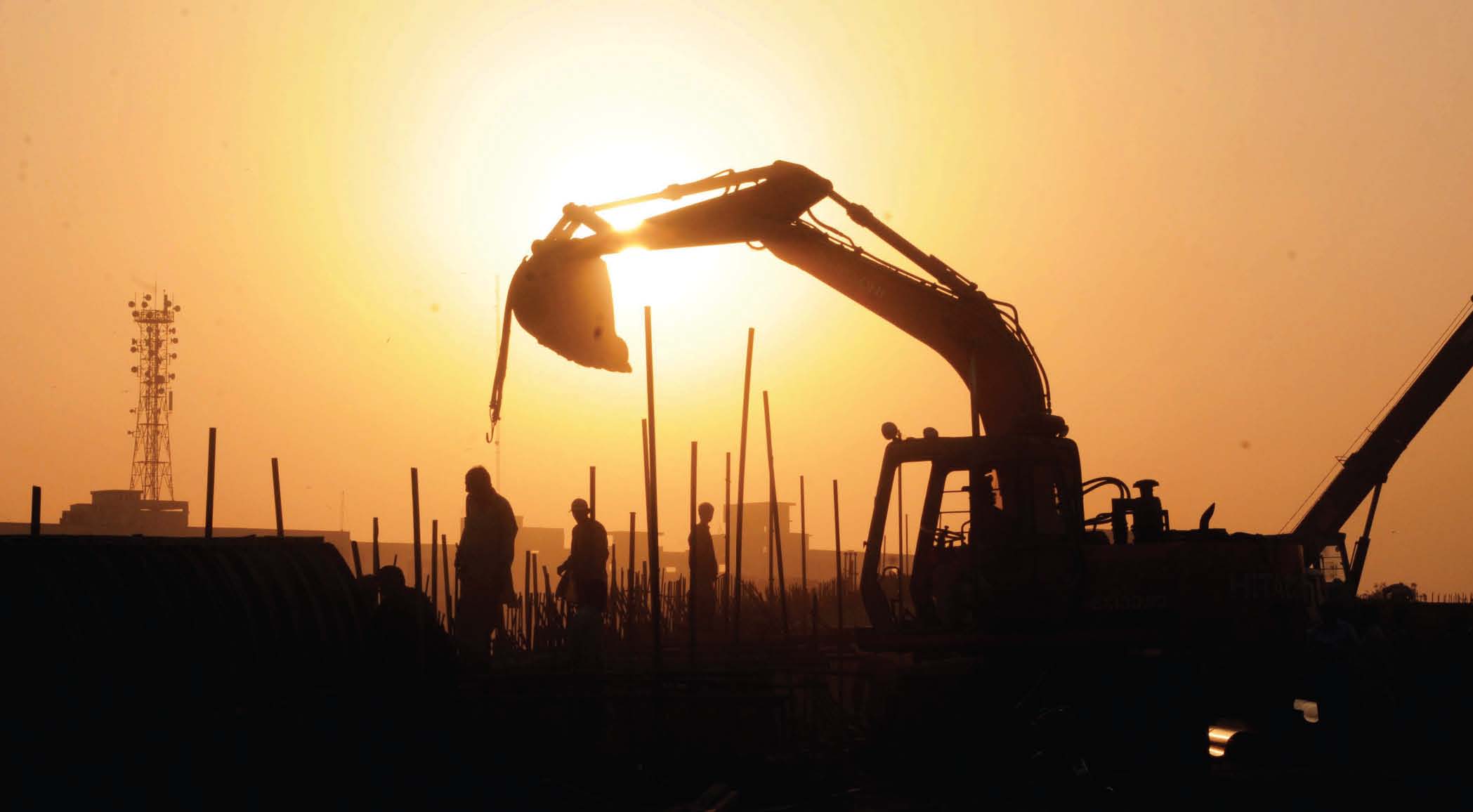 ---
KARACHI:Following the devastation caused by last season's torrential rains, the government has started civil works to widen Karachi's storm drains in advance before the next monsoon season.
Measurement work along the drains and riverbeds is underway as part of the project's initial phase. In the later stage, various encroachments in the area are to be cleared, to make way for the extension of the drains and sewage lines. In addition to that, two proposals pertaining to the rehabilitation of families affected by the clearing of encroachments are also under consideration, but a final resettlement plan is yet to be announced.
Last monsoon's torrential rains had wreaked havoc in the metropolitan city, leaving hundreds of homes submerged, drainages choked, and costing millions in damages to Karachi's infrastructure. After a lot of back and forth, the federal government finally took pity at the city of 20 million, announcing a package worth Rs1,100 billion for the provincial capital's upkeep.
The development scheme, which is a joint effort of the federal and provincial government, focuses on the elimination of encroachments along the city's storm drains, as well as rehabilitation and resettlement of those displaced in the process. Where the new development plan seems to be covered on ethical grounds, based on past records, those potentially affected by anti-encroachment operations appear to have little reasons to trust the government and a lot on stake. Faisal, a resident of Gujjar Nullah, told that he has been living alongside the drain for over 20 years now, dealing with each year's flooding without any help from the government thus far.
"I have a six room house here worth several hundred thousand rupees, which I've built with my blood and sweat. I have little reason to believe that the government will provide me with a house big enough for my family, once they forcefully evict us in the name of development," told Faisal. "This has happened in the past too, when houses and properties along Gujjar Nullah were demolished for drain expansion.
Now if they do this again, and surrounding areas are demolished, where will we go?" he questioned. Similarly, Ilyas Khan, a distressed resident of Mehmoodabad area, fears that any kind of relocation will put a grave financial burden on him and his family. According to Khan, when he built his houses many years ago, no government agency stopped him or interfered with the construction in any way.
"Coronavirus lockdowns have already landed many of us in penury. Now if they demolish our houses too, we will have to start from scratch for which I do not have the financial capacity. If the government wants to expand the drains, it should first disclose its relocation plans so that we are not left without a roof on our head or thrown to some desolate part of the city," expressed the resident. Similarly, Bibi Qudsia, an elderly woman living in the vicinity of the Orangi Town Nullah, told The Express Tribune that it is common knowledge that only the poorest of the poor chose to live around a storm drain.
"Our houses get severely affected by the rains each year, but this is the only place we can afford in this city. I plead the government to not deprive us of the only shelter we have," she lamented. Speaking about the project, Federal and IT Minister Aminul Haq said that under this scheme, drains around Lyari River, Malir River, Mahmoodabad Nullah, Orangi Town Nullah and Gujjar Nullah will be restored to their original forms.
The project can take two years to complete and in doing so, encroachments extending nearly 20 feet around these drains and rivers will be demolished, allowing for 15 feet wide roads to be built on either side. "Some 1,200 houses are going to be affected by this expansion, which the government is considering paying a lump sum amount of Rs one million per family or a monthly rent of Rs15,000 for an year and a half, until provision of Naya Pakistan Housing Scheme plots. Removing these encroachments will be the responsibility of the Sindh government, whereas the federal government will handle relocation and rehabilitation of those displaced," he asserted.
Published in The Express Tribune 22 December 2020