Firefighters in Karachi working against odds

KARACHI:
Unfazed by the danger that could even risk their lives due to the lack of proper protective equipment, mainly the fire-resistant suits, firefighters in the Pakistani metropolis of Karachi are always seen negotiating with narrow streets and packed roads to reach the site to douse flames.
Speaking to Anadolu Agency on the eve of International Firefighters' Day, which is being observed on Wednesday, Humayun Khan, the head of the rescue operations of Karachi's fire brigade, said the lack of equipment was a handicap in their work to cater to the 20 million population of the city.
"A lack of fire-resistant suits, gas masks, gloves, shoes, helmets, and other equipment often result in loss of lives, injuries, and multiple diseases, the firefighters have to confront in the long run, " he said.
Currently, the city's century-old fire department is operating with only 45 operational fire engines, and slightly over 1,000 firefighters to respond to fire accidents across the sprawling metropolis.
The department has only five snorkel ladders, of which only two are in working condition to put out fires in high-rise buildings.
Khan said that according to international standards, a city like Karachi should have at least 600 fire engines along with 200 ambulances and as many snorkel ladders, in addition to a workforce of at least 2,000.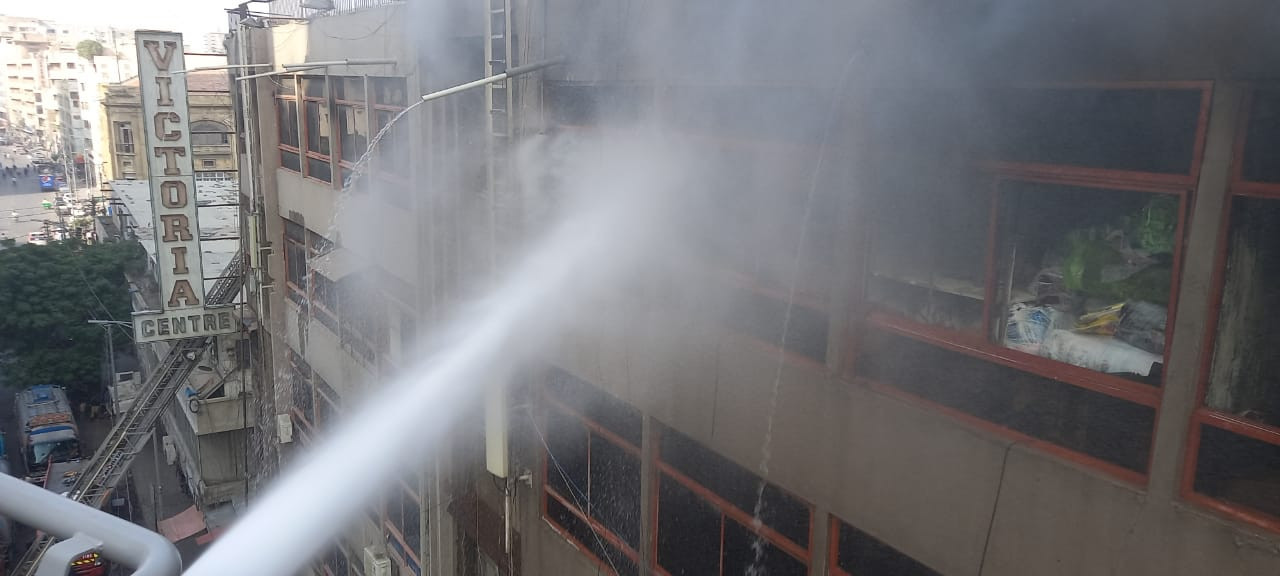 Over the past two decades, some 18 firefighters have lost their lives in the line of duty, while dozens have been severely burned or injured, he said.
"We risk our lives to protect others' lives and properties. (But) In return, we don't enjoy even basic incentives or any kind of recognition. Even, there is no life or health insurance for us, " he said.
Some 12 Karachi firefighters have so far been awarded medals of bravery by the government for sacrificing their lives in the line of duty.
Karachi got its first fire station in 1914 during the British colonial era.
'Best firefighters in the world'
"They are the best firefighters in the world, I would say. Because they are operating against all odds, and without any recognition," an emotional Khan said.
"They operate in the two 12-hour shifts, which is against the international labour laws," he added, acknowledging that the firefighters do get an overtime allowance for their extra work, but that too has not been paid off for a long time.
The shortage of staff and capacity frequently compel the fire brigade to seek the help of armed forces, notably the Pakistan Navy, and other government departments, which have their own fire departments, in case of a huge fire.
Ali Hassan Sajid, a spokesman for the Karachi Metropolitan Corporation (KMC), which runs the fire department, said another 44 fire engines and three snorkel ladders are "repairable," contending that shortage of funds has been an issue in revamping the fire department.
"The fire department is presently having no major issues except for a shortage of staff, for which measures are being taken to induct further trained manpower," Sajid told Anadolu Agency.
He said the fire department plans to train the private sector, especially industrial workers, which will help reduce the number of losses in case of fires.
Unplanned urbanisation and the growing city population in recent decades have made things worse for firefighters to perform their duties, according to city planning experts.
Rampant urbanisation
"A string of issues emanating from rampant urbanisation, and illegal constructions in cities like Karachi have made business further complicated and difficult for the firefighting department, which is already reeling from the unavailability of equipment and funds," Arif Hasan, a renowned city planner, told Anadolu Agency.
Mushroom growth of high-rise buildings, and construction of housing units without maintaining the required gap, he said, have narrowed the streets, making it difficult for fire engines to reach the accident sites.
Local fire units do not even have the required equipment to operate in case of fire in high-rise buildings, he added.
"Violations of relevant laws, especially the construction of dual fire-exits in high-rise buildings, and water hydrants (to provide water to fire engines) in new housing projects are other factors behind the losses, which otherwise could be averted," he maintained.
Political appointments
Once a promising and effective unit until the mid 1980s, the fire department has gradually been marred by political appointments.
"They (political appointees) hardly come to their duties. They simply draw salaries, while either staying home or working at their respective political parties' offices," a senior department official told Anadolu Agency, on the condition of anonymity.
"We are unable to take any action against them. Even if we serve (them) any notice, their political mentors come to rescue them."
Many put the blame for political appointments on the Muttahida Quami Movement (MQM), however, the Karachi-based party denies the charge.
Citing shortages of funds as a key factor behind restructuring of the fire unit, the official said the provincial government of Sindh province has deprived the KMC of huge earnings by taking control of its "most lucrative" departments.
Published in The Express Tribune By Anadolue Agency 03 May 2022