Water crisis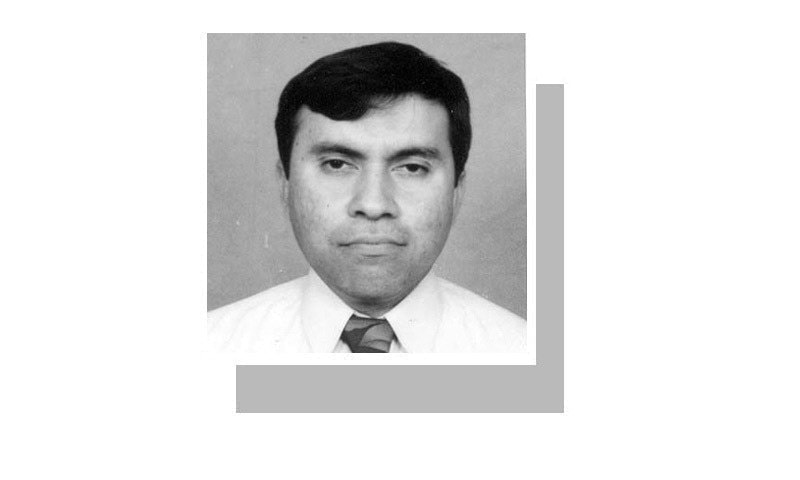 FOR the past few weeks, Karachi residents have been experiencing extraordinary disruptions in their water supply. A power breakdown led to the closure of operations at the Dhabeji pumping station, which receives the bulk of the city's water from the Keenjhar/Indus source.
Meanwhile, illegal water hydrants, hundreds of them, are being chased by the Karachi Water and Sewerage Corporation (KWSC). These hydrants, which routinely cripple water supply in many areas of the city, flourish because of the clandestine collusion of influential local people, industrialists, law-enforcement agencies and water utility staff. We can see this in Korangi and Karachi West, where certain plants and industrial enterprises benefit from an abundant supply of water while the residents next door protest on the streets as their taps run dry.
Research shows that there are many locations in the city that do not receive piped water for months. As per KWSC practice, water is to be supplied for a few hours on alternative days. However, even this frequency is flouted, especially in the western and southern part of Karachi.
Water tankers can be seen plying the streets. The general perception is that tankers do roaring business when there are water shortages. But one must review this observation. In the manner of other service delivery options, there are several types of tanker operators in the city. Some large-scale contractors exercise significant clout over public utilities and other concerned echelons of government. Due to their scale, these operators access the formal credit market and improve their fleet with new vehicles. With better vehicles, they can economise on fuel and reap more profits per kilometre.
The issue of illegal hydrants must be addressed.
Medium-scale contractors are also able to run their business in a financially viable manner.
The situation of small-scale operators is dismal. These operators possess less than five vehicles. Most of them are old and in need of urgent repairs. The high cost of fuel has affected their performance. As they do not qualify for formal credit, vehicle improvement is a remote possibility for them. Such operators may also complain about the high-handedness of police personnel.
The cost of tankers for the majority is exorbitant. People cannot afford them on a regular basis. But there is no other option. Neighbourhood residents often pool their money so that one tanker-load of water may be shared — sometimes among as many as five households. Residents are often forced to cut down on even essential water use to make the commodity last for a few more days.
In many low-income areas, people are unable to wash clothes or take a shower for days. Health and hygiene, especially of womenfolk, is badly affected. In some places, boreholes are drilled to extract groundwater for non-drinking purposes. This water is often brackish and saline, causing skin infections. Besides, continuous extraction can cause the water level to fall. Such unregulated practices are no solution.
Supply and demand challenges create new niches for operators who often acquire water from illegal hydrants that, in turn, obtain it from large boreholes in suburban or other locations. Several hydrants are operating in locations in Balochistan on Karachi's western fringe. Many residents of Lyari, Orangi, Qasba and Baldia have no option but to rely on this source. However, this water is of poor quality and absolutely unfit for drinking. Meanwhile, the authorities are doing nothing about the illegal use of suction pumps.
Some quarters fear the privatisation of KWSC. The mayor, who is chairman of the KWSC board, says that this option is not under consideration. Whatever the case, interventions are important. An all-inclusive survey must be carried out to review the underground and on-ground infrastructure and provide details on their status, performance capabilities and shortcomings. This survey may be organised at the level of newly articulated union committees and towns to ensure effective coverage. On the basis of this study, development projects should be prepared in an integrated manner. The planning for such projects must also take into account issues related to changing land use, densities and occupancy profiles.
The issue of hydrants must be revisited. If at all the hydrants are to continue, they must be decentralised to reduce transportation costs and road hazards. Water quality checks by the KWSC are also critical to ensure that contaminants have been rem­oved effectively. Contaminated water is a source of disease that leads to fatalities.
The federal and provincial governments must consider the creation of an urban water regulatory authority to deal with all formats of water supply. This urgent step is required to safeguard the interest of all stakeholders, especially the consumers.
Published in Dawn by Noman Ahmed, October 21st, 2023